Ever since I moved into VERANDA Residences, life has been nothing short of incredible. Nestled in the heart of El Tezal, this exclusive low-density development has provided me with a unique and sophisticated lifestyle. With only 18 units spread across elegant towers equipped with elevators, I enjoy the privacy and exclusivity that I've always desired. Let me share with you why I believe VERANDA Residences is the perfect sanctuary in Los Cabos.
Amenities and Spaces to Delight:
One of the many reasons I fell in love with VERANDA is the wide array of top-notch amenities available. Whether it's taking a refreshing dip in the swimming pool, relaxing in the Jacuzzi, or watching my kids play in the dedicated children's area, there's always something to do. Plus, the social terrace and BBQ area have been fantastic for hosting gatherings with family and friends.
The covered parking is another added convenience, ensuring that my car is always protected from the elements.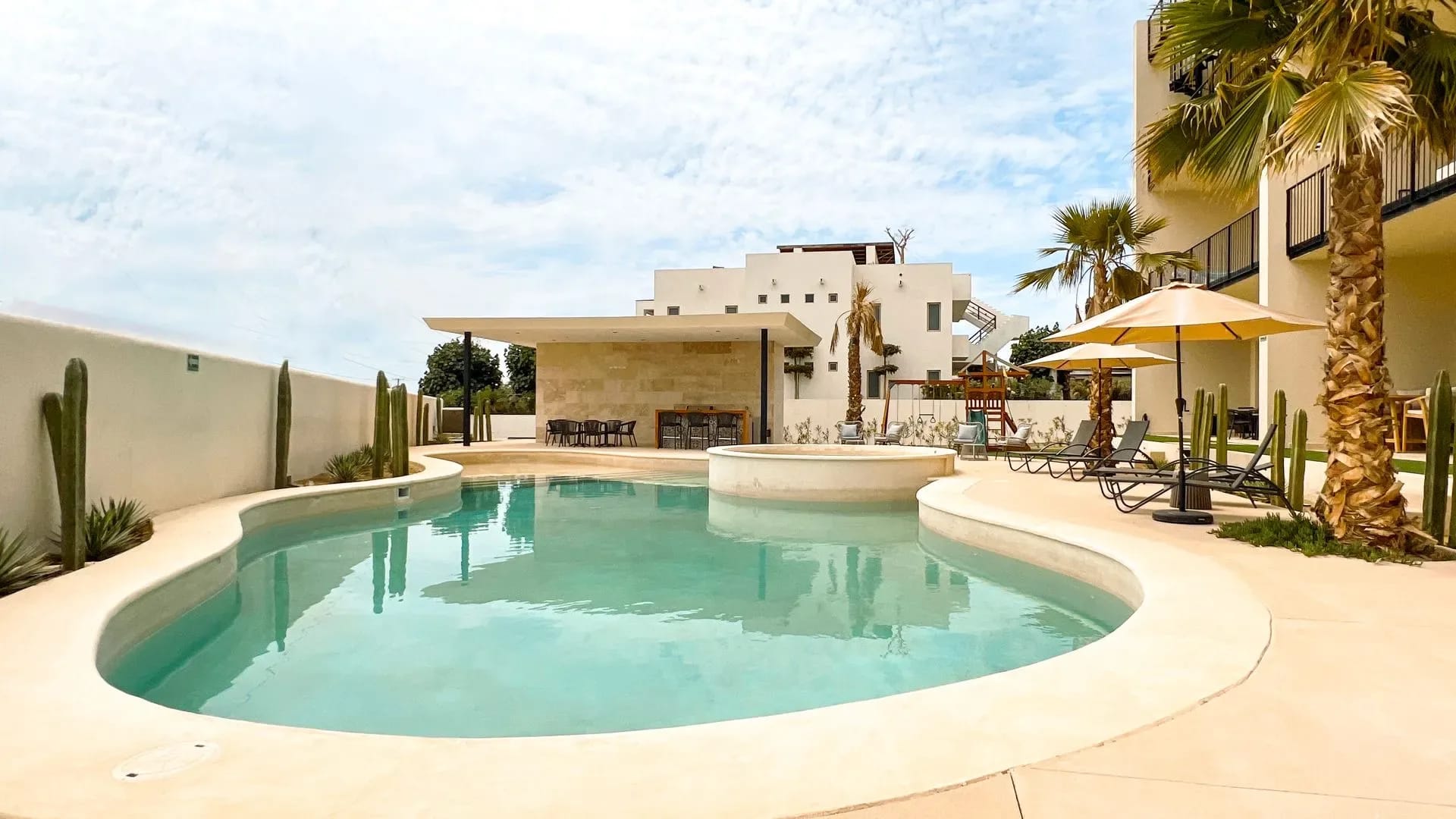 Spacious and Comfortable Living:
What truly sets VERANDA apart is the spacious and comfortable living spaces. With double-height ceilings and terraces that are twice the average size in Los Cabos, my home feels open and airy. The generous square footage is comparable to that of a house, making it the perfect sanctuary for my family.
An Unbeatable Location:
The prime location of VERANDA Residences is another significant advantage. With direct access to the transpeninsular highway, we are just minutes away from Costco, Walmart, and other amenities such as banks and gas stations. Everything we need is within easy reach, making daily life a breeze.
Elegant Design and Architecture:
The clean and elegant architecture of VERANDA Residences truly stands out, with a focus on creating spacious areas that promote conviviality and enjoyment of life in Los Cabos. It's easy to see why these condos are so sought-after – they're a perfect blend of style, function, and luxury.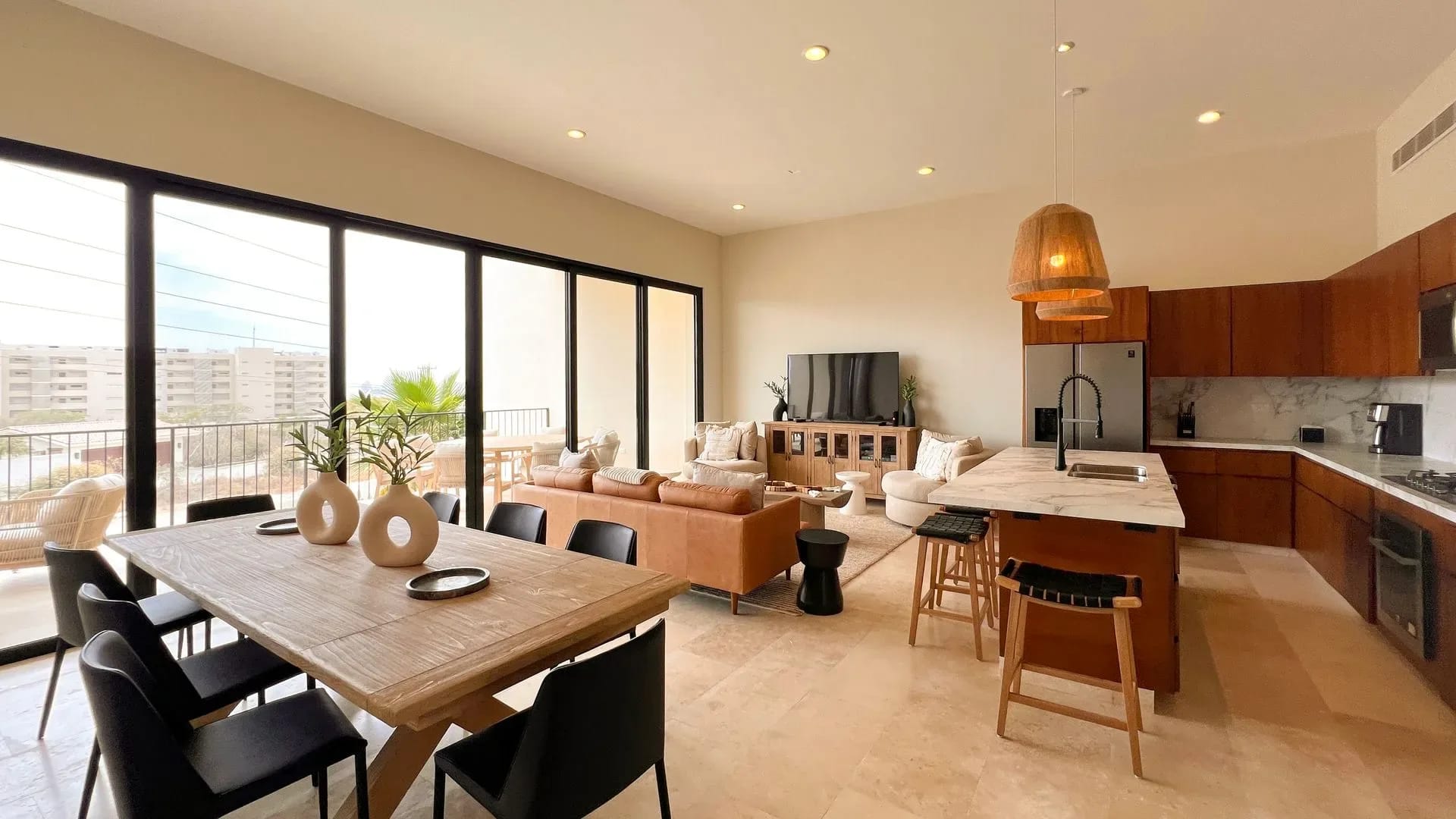 A Community of Like-minded Neighbors:
VERANDA Residences has attracted a diverse community of residents, from families of four to young couples and retired adults. It's been a pleasure getting to know my neighbors, who share the same appreciation for the finer things in life. We've formed a close-knit community, making life at VERANDA even more special.
My Personal Experience:
Since moving to VERANDA, my life has been positively impacted in countless ways. The convenience of having everything nearby, the luxurious living spaces, and the sense of community with my neighbors have all contributed to my overall happiness. I couldn't have asked for a better place to call home.
In Conclusion:
For anyone considering a move to Los Cabos, I cannot recommend VERANDA Residences enough. With its unbeatable combination of luxury, comfort, and exclusivity, this hidden gem in El Tezal has provided me with a blissful life that I am truly grateful for. Don't miss out on the opportunity to experience this incredible lifestyle for yourself.